Episodes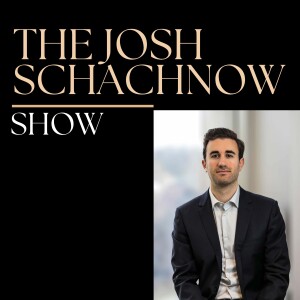 Sunday Jul 09, 2023
Sunday Jul 09, 2023
Josh and Chris go live every 2nd week to discuss their businesses, recent progress, struggles and focus for the next few weeks.
In this episode we discuss:
- FB and Youtube strategies
- outsourcing versus automating for video editing
- vacations
- podcast experiments
- growth pains in tech
- community building
- podcast/content consumption habits
- updates on books - business and fiction
- personal CRM tool
Resources we mentioned:
Founders podcast
Podbean
VidIQ
Opus pro
Win Bigly by Scott Adams
The 48 Laws of Power by Robert Greene
https://clay.earth/
Make sure to like/subscribe for more!
Find Josh at https://solopreneurgrind.com/
Find Chris at https://conversionalchemy.net/
Summary:
00:00 Josh and christopher discussed their upcoming vacations and the scheduling of their future meetings. They also talked about christopher's YouTube channel and his decision to outsource video editing.
10:58 Christopher and Josh discussed Christopher's plans for the next two weeks, which included enjoying his vacation, trying a podcast video experiment, and restructuring his ClickUp project management setup. They also talked about Christopher's interest in David Senra's podcast and his potential opportunity to write for ClickUp.
19:52 Christopher and Josh discussed their listening habits for a podcast, their admiration for the host's ability to connect ideas from different books, and their experiences with social media engagement. They also talked about the growth of their business, the challenges they face, and the use of AI tools for video editing.
28:33 Christopher and Josh discussed their recent strategies and successes, including using long-form videos for social media, reaching out to immigration professionals through emails and a Discord community, and reading books on persuasion and power. They also mentioned their plans for future community building and their summer schedules.
37:43 Christopher and Josh discussed their current reading habits, with Christopher mainly listening to audiobooks in the morning and reading Kindle books during lunchtime and before bed. They also mentioned a personal CRM tool called Clay that Christopher was trying out to manage and keep in touch with his contacts.