Episodes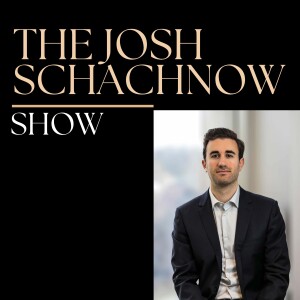 Tuesday Jul 25, 2023
Tuesday Jul 25, 2023
Josh and Chris go live every 2nd week to discuss their businesses, recent progress, struggles and focus for the next few weeks.
In this episode we discuss:
- email list cadences
- Youtube and podcast content strategies
- growing pains in sales
- fundraising for tech companies
- books and tools of the week
Resources we mentioned:
the real madmen
ben settle
the intention merchants
the 48 laws of power
shoe dog
https://vidyo.ai/
https://www.opus.pro/
Chris' Youtube video: https://youtu.be/4QXfaO_69tA
Make sure to like/subscribe for more!
Find Josh at https://solopreneurgrind.com/
Find Chris at https://conversionalchemy.net/
Summary:
00:00 Josh and christopher discussed their recent trips to New York City and London, sharing their positive experiences and observations about the cities. They also talked about their plans for upcoming projects, including christopher's podcast about advertising and Josh's bachelor party.
07:40 Josh and Christopher discussed the possibility of starting a podcast and transitioning Christopher's daily newsletter into a weekly format. They also considered the benefits of focusing on digital products in the future for a more scalable business model.
13:55 Josh and Christopher discussed various topics including the success of Josh's cold calling efforts, the need for more time to do outreach, the possibility of raising funds, and the positive impact of switching to a weekly email format.
20:56 Christopher and Josh discussed their current readings, recommending "The Attention Merchants" and "Shoe Dog" as interesting books. They also mentioned using AI tools like Video and Opus for creating short snippets of videos for social media.
26:50 Josh and Christopher discussed their experiences with video editing software and the success of Christopher's latest video. They also talked about the importance of thumbnails and the potential for future improvements in their video content.