Episodes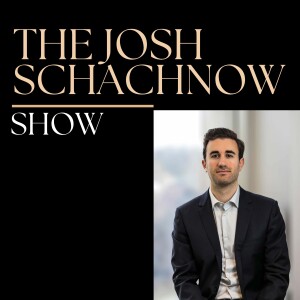 Sunday Aug 20, 2023
Sunday Aug 20, 2023
Josh and Chris go live every 2nd week to discuss their businesses, recent progress, struggles and focus for the next few weeks.
In this episode we discuss:
- Etsy stores
- landing pages
- promotion services and products
- podcasting and Youtube videos
- cold calling and email cross promos
- short video/snippet creation
Resources we mentioned:
Nobody's Perfect: Bill Bernbach and the Golden Age of Advertising by Doris WillensVidyo.ai
Heygen.com
syllaby.io
https://elevenlabs.io/
d-id.com
Solve for Happy: Engineer Your Path to Joy by Mo Gawdat
Jack: Straight From the Gut by Jack Welch
https://savewisdom.org/the-1000-word-save-wisdom-questions/
https://christophersilvestri.com/user-journey-test/
https://christophersilvestri.com/website-copy-and-ux-audit/
Make sure to like/subscribe for more!
Follow Josh at https://solopreneurgrind.com/join
Follow Chris at https://conversionalchemy.net/
Summary:
00:00 Josh and Christopher discussed their recent activities, including posting podcast episodes, reading books, and creating products for an Etsy store. They also mentioned their plans for the next two weeks, such as finishing a book and promoting the Etsy store on social media.
9:37 Josh and christopher discussed the importance of building trust with potential customers through various channels such as podcasts, email lists, and social media. They also talked about the need to drive traffic to their products and services and brainstormed ideas for promoting them effectively.
17:48 Josh and Christopher discussed their goals for the upcoming weeks, including promoting their podcast, posting a YouTube video, and scheduling an in-person meetup. They also talked about their strategies for cold calling and creating video snippets for social media.
26:38 Josh and Christopher discussed the use of AI avatars for generating content and the process of scheduling and posting snippets on TikTok and YouTube. They also mentioned their use of chat GPT for various tasks and shared their book recommendations.
35:01 Josh and Christopher discussed the books they have been reading, including "Rework" and an autobiography by Jack Welch. They also mentioned a cool contest on Twitter where people shared their wisdom and recorded it for future generations to learn from.