Episodes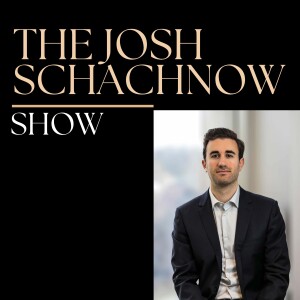 Sunday May 07, 2023
Sunday May 07, 2023
Josh and Chris go live every 2nd week to discuss their businesses, recent progress, struggles and focus for the next few weeks.
Resources we mentioned:
Hotjar
Auto GPT
Total Recall by Arnold Schwarzenegger
Mastering Uncertainty by Matt Watkinson 
Amazon Unbound by Brad Stone
Buffett: The Making of an American Capitalist by Roger Lowenstein
Make sure to like/subscribe for more!
Find Josh at https://solopreneurgrind.com/
Find Chris at https://conversionalchemy.net/
00:00 Christopher discussed his busy agency work and how his content creation efforts are paying off in building his social media audience. He also talked about launching Facebook ads for his info product, collecting data, and planning to test a new landing page. Josh provided updates on his recent holiday weekend and work schedule.
10:26 Josh and Christopher discussed reviewing Facebook ads data and testing and editing the landing page. Christopher also wanted to decide whether to pivot the product idea into the freelancer side and mentioned possibly outsourcing social media work.
19:52 Christopher and Josh discussed repurposing Christopher's daily emails into videos for YouTube and other social media platforms. They also talked about hiring a sales team in India and improving the join page for SG. Christopher planned to explore the idea of repurposing his emails and Josh aimed to continue cold outreach and improve the join page.
30:20 Josh and Christopher discussed various tools and books they have been using and reading, including a new auto GPT application and books on Arnold Schwarzenegger and Warren Buffet. Josh also talked about starting a small accountability group for like-minded individuals.
39:24 Christopher and Josh discussed various topics including books they have read, Facebook ads, landing page testing, and the potential impact of AI on jobs. They also mentioned a new web browser app for auto GPT.