Episodes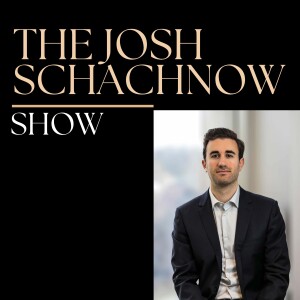 Saturday May 27, 2023
Saturday May 27, 2023
Josh and Chris go live every 2nd week to discuss their businesses, recent progress, struggles and focus for the next few weeks.
In this episode we discuss:
- FB ad fixes and landing pages
- Youtube channel update
- testing AI
- sales calling update and rant
- email list cadences and marketing
- catchup on recent books we've read
Resources we mentioned:
- Sparkloop
- VidIQ
- Never Eat Alone by Keith Ferrazzi
- Turning Pro by Steven Pressfield
- Winning by Tim Grover
- The 4 Thoughts that Fuck You Up by Daniel Fryer
- Driven by Robert Herjavec
- The City of Brass by S. A. Chakraborty
- Harpa.ai
Make sure to like/subscribe for more!
Find Josh at https://solopreneurgrind.com/
Find Chris at https://conversionalchemy.net/
Summary:
00:00 Josh and Christopher discussed their recent vacations and the benefits of taking time off. Christopher fixed his Facebook ads and pixel with the help of a professional on Fiverr.
09:36 Christopher discussed his recent testing of Facebook ads for his newsletter and the possibility of offering a free portion of his ebook as a newsletter giveaway. He also mentioned using Sparkloop to monetize his newsletter and breaking even with his ad spend. Josh provided advice on split testing and upselling the full ebook to his email list.
18:49 Christopher and Josh discussed their goals for the next two weeks. Christopher planned to post his second YouTube video and evaluate his Facebook ads, while Josh aimed to make 30+ cold calls per day, finish a new demo script, and do 10 letter growth outreach. They also talked about the challenges of sales outreach and the importance of not burning bridges with potential clients.
28:15 Christopher and Josh discussed their email strategies, with Josh recommending that Christopher keep his emails shorter and more focused on one key idea. They also talked about books they had recently read, with Christopher recommending "Never Eat Alone" for networking and Josh enjoying "Winning" for its motivational stories.
37:25 Josh and Christopher discussed their recent reading habits, with Josh recommending a fantasy book called The City of Brass and Christopher expressing his preference for movies over fiction books. They also briefly mentioned some AI tools they plan to test out in the future.